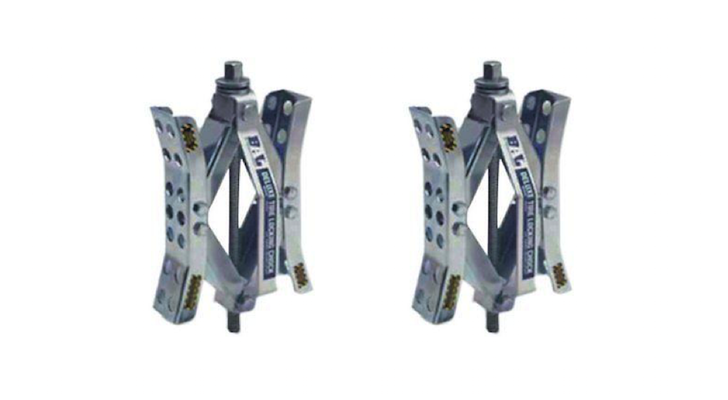 The BAL Deluxe Tire Chock ($61) makes your trailer more comfortable to live in by limiting sway and rocking.
A scissors type locking chock fits between your camper's wheels, locking them into position for the duration of your stay.
When adjusted to the narrowest width, the chock measures about 5.5″ in width, and will fit a gap of about 12 inches.
Note: These chocks are really stabilizers for your tires, and are designed to be inserted between your trailer's wheels after you've already leveled your RV. Price is for one chock only, and it's recommended you pick up two, one for each set of wheels on your trailer.