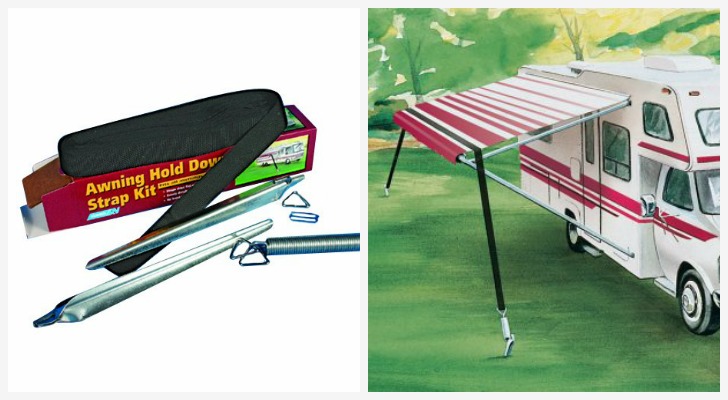 The Awning Hold Down Strap Kit by Camco ($12) will keep your awning from flapping in high winds or breezy conditions.
Besides annoying the living daylights out of you, a flapping awning will quickly deteriorate.
Have you ever noticed the huge flags flying at truck stops or rest areas? They're often torn to shreds because of the constant stress of snapping in the wind.
Two 15″ steel stakes and included spring assemblies will stop your awning from moving or rattling.
Fits awnings up to 25′.