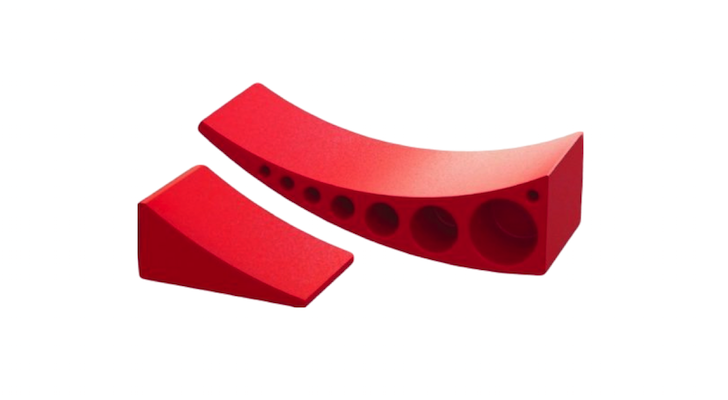 If there's any easier way to level your camper, we don't know about it.
The Andersen Camper Leveler ($45) has revolutionized the camper leveling process.
Some campers have said that these levelers are a bit difficult to work with if you're trying to park by yourself.
While you could always ask another camper for assistance, one recommended solution would be to use an easy-to-read graduated level.
Just mount this level on the front of your trailer – in view of your mirrors – and you should have no trouble solo-leveling your camper.
The Andersen levelers raise one side of your trailer from 1/2 to 4 inches off the ground, and work well with trailers up to 30,000 pounds.
Resources: