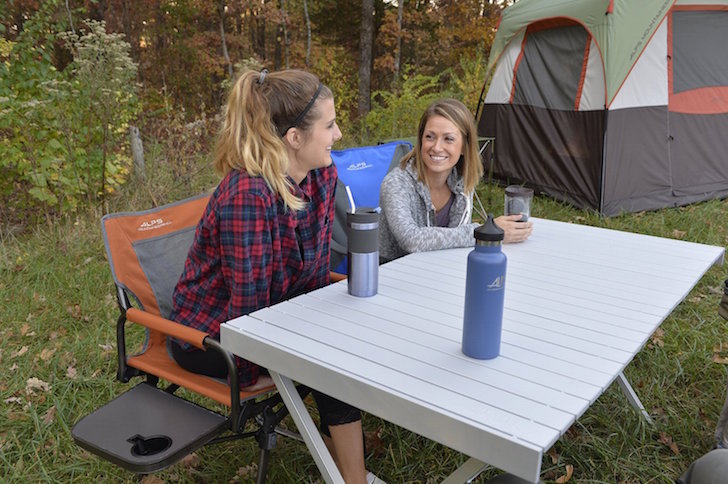 Don't you hate scooting up to a camping table only to have your feet or knees make contact with the table supports?
Under table clearance is a problem with most camping tables. Usually you'll find crossing supports that clamp in place directly in the area your legs need to go.
Not being able to extend your legs while enjoying an outdoor meal – is unacceptable!
This ALPS Mountaineering table doesn't suffer from the same design flaw.
An aluminum X-frame and fold-up top takes no time at all to setup, and keeps the under table space free and clear.
Sizes vary from square to extra large.