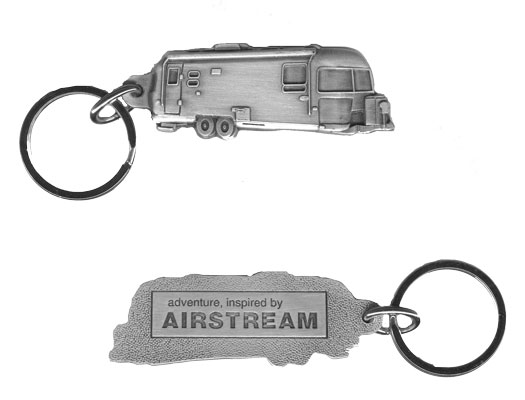 Do you have trouble finding your keys?
Are you looking to upgrade your current keychain?
Next time you give your keys to the valet, let him know you left something at home – your shiny, sun-reflecting Airstream travel trailer.
This pewter key chain from Airstream's official knick knack store features the new Airstream tagline: "adventure, inspired by AIRSTREAM".