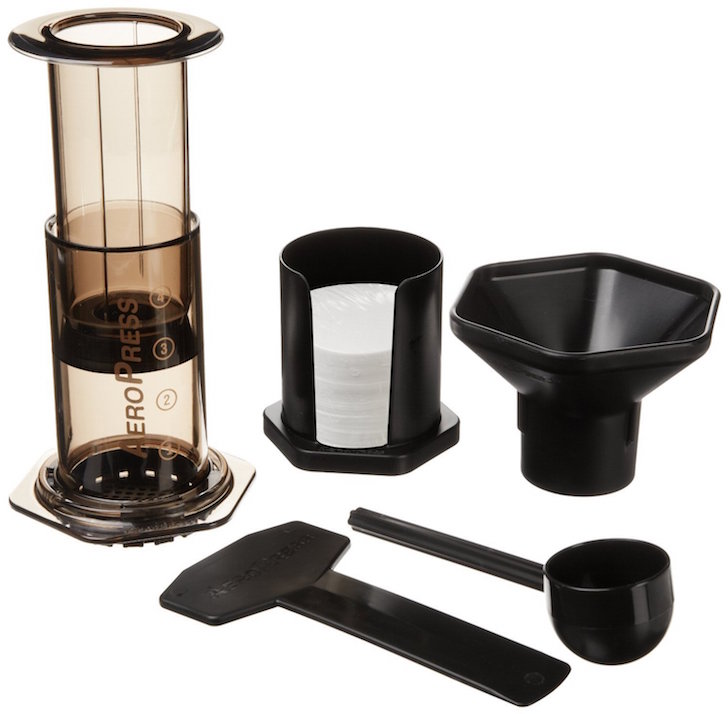 Move over French press.
The AeroPress by Aerobie ($26) is a complete coffee making kit that's made in the US of A.
In a French press, the filter is at the top of the mixture.
Floating grounds tend to clog the filter and make pressing coffee and cleaning the unit difficult (which is why you're supposed to use coarse ground coffee only).
In the AeroPress, coffee is micro-filtered.
The coffee brewed through an AeroPress has so few particles, that you can store it as a concentrate for days.
Cleaning takes just a ten-second rinse of the plunger.