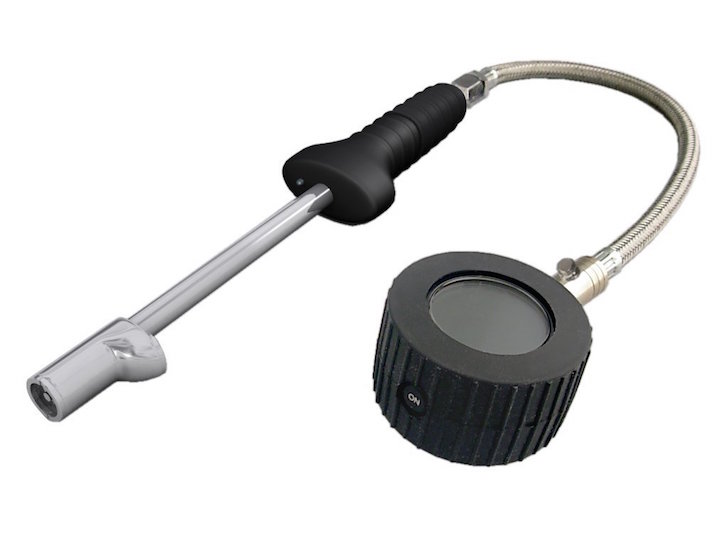 Maintaining proper tire pressure on your RV lessens the chance of a blowout and prolongs tire life.
At just under 40 bucks, the Accutire MS 5515B is specifically designed for high pressure RV and truck tires. The digital gauge makes for easy reading, while the integrated bleed button makes adjusting pressure a cinch.
The high tech pressure release bleed not only automatically reduces pressure, but also let's you read the digital gauge as the pressure decreases.
The flexible hose is designed to get into those hard-to-reach spots, like in between dual wheels. A built-in LED flashlight illuminates your work space.
This gauge reads pressure from 5 psi to 150 psi and gives you those readings in half pound units for a higher degree of accuracy when it matters most.