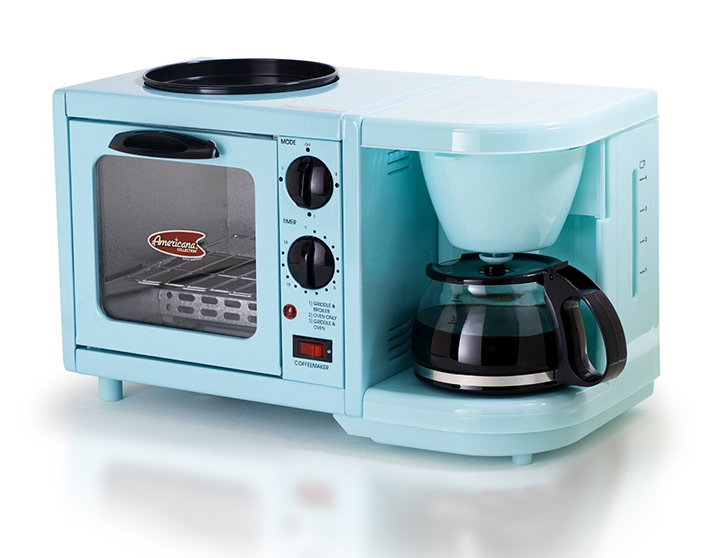 Retro cool looks and three appliances in one!
This 3-in-1 breakfast center from Maximatic features a 4-cup coffee maker, small toaster oven, and a hot pad for making your eggs and sausages.
Many campers like this breakfast center for its small size, functional griddle, and reusable coffee filter.
The dial timer only goes to 15 minutes and the toaster size is a bit on the small side: it only fits 1 slice of toast.
But there's top and bottom burners so you can cook two slices at once.
Reports indicate that eggs take about 5 to 6 minutes on the griddle. Perfect for solo RVers!